South End Pita
473 Albany St, Boston, MA 02118
Order now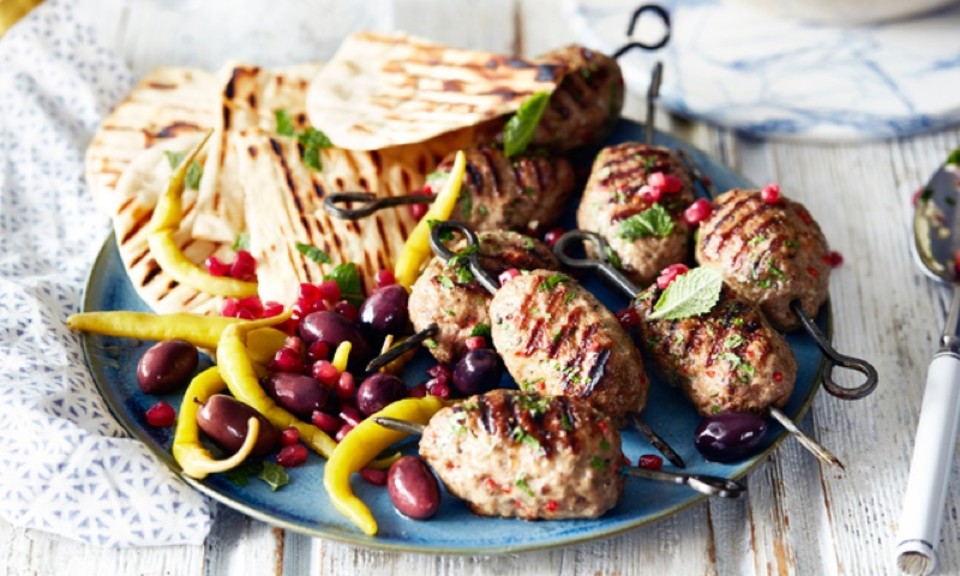 Cullen
Grape Leaves - are the best I've ever had. My wife orders a quart of Hummus there every week. Falafel is crispy on the outside, and is perfectly dense on the inside, perfect amount of spice. Tahini is delicious. Burger is huge, and can be made into two meals. Super fast & courteous delivery. I get this sent to my office in Copley & home in the South End, they never screw up the order. We absolutely love this place.
Dani
I've ordered several times from this place and have been very pleased each time. The food is authentic, high quality and excellent. They have always been on time if not earlier than their target time. I am picky with my falafel, tabouli, shawarma, grape leaves, hummus and kabobs as I grew up with a family who owned a Lebanese bakery. South End Pita had a high bar to meet and they exceeded it. Shookrun!
Neej
They were fantastic. I ordered the food and had it delivered to my GF in Boston (I live in CA) as a surprise. The South End Pita folks were on Time and kept it a surprise the whole time. They even called me after the delivery, just to confirm!
Pooja
Food is fresh, meat is succulent and tasty. All the dressings are good. Babaganoush was the best side (with Pita bread it tastes even better). Even the baklava is so good and freshly prepared. Always a delight to order from here.
Natalie
Great Chicken salad with hummas. Fresh veggies. Good quanity of food. Also ordered lentil soup..it was ok. Flavors were pretty bland. The salad was better and I would definitely order again!
Jamie
Food and service from PITA are usually great. I order from them almost every other week. This time was a unpleasant surprise. The driver didn't deliver the salad and had to bring it back. He didn't drop off the dressing either. When he had to return he was upset because he got a ticket for double parking and refused to bring the food up to the office. He was rather rude about it. I am hoping this was a one time bad experience. PITA is such a popular lunch in my office I would hate to have to find another place for my chicken kabobs. Update 1/14/14 - after repeated requests from my office, Pita is back in the rotation, and I"m glad they are. I order 20 kabob meals and have them put it in large pans rather than individual dinners. makes so much more sense!
Alex
The food here is excellent, and the service is fantastic. I really enjoy how the people at Pita have not only remembered my name, but encouraged me to visit the restaurant. The hummus is incredible but watch out - a large hummus is basically a bucket of hummus. I'm not kidding - the hummus itself could feed 2 people!
Pasha
Extremely prompt delivery! Earlier than estimated. Thanks again.
Kellie
Loved my first meal from this restaurant!
Megan
Amazing food. Great flavor and quality
About us
Dinner, Lunch Specials, Mediterranean, Middle Eastern, Pitas, Salads
Today

Delivery: 9:00 AM - 9:30 PM

Takeout: 9:00 AM - 9:00 PM

Delivery

Tuesday:

9:00 AM - 9:30 PM

Wednesday:

9:00 AM - 9:30 PM

Thursday:

9:00 AM - 9:30 PM

Saturday:

9:00 AM - 9:30 PM

Takeout

Tuesday:

9:00 AM - 9:00 PM

Wednesday:

9:00 AM - 9:00 PM

Thursday:

9:00 AM - 9:00 PM

Saturday:

9:00 AM - 9:00 PM